August 27, 2010
Who Uses Joomla?
Who uses Joomla?
Here are just a few examples of Web sites that use Joomla:
More examples of companies using Joomla can be found in the Joomla Community Site Showcase.
I need to build a site for a client. How will Joomla! help me?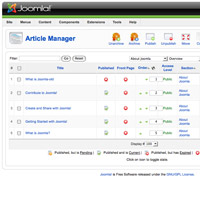 Joomla is designed to be easy to install and set up even if you're not an advanced user. Many Web hosting services offer a single-click install, getting your new site up and running in just a few minutes.
Since Joomla is so easy to use, as a Web designer or developer, you can quickly build sites for your clients. Then, with a minimal amount of instruction, you can empower your clients to easily manage their own sites themselves.
If your clients need specialized functionality, Joomla is highly extensible and thousands of extensions (most for free under the GPL license) are available in the Joomla Extensions Directory.
How can I be sure there will be Joomla! support in the future?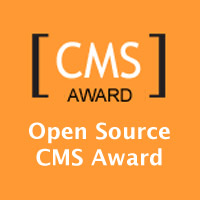 Joomla is the most popular open source CMS currently available as evidenced by a vibrant and growing community of friendly users and talented developers. Joomla's roots go back to 2000 and, with over 200,000 community users and contributors, the future looks bright for the award-winning Joomla Project.